Hal Wheeler's Pet Resort
Michael V. Marchese, Owner & Operator
1126 Pompton Avenue
Cedar Grove, NJ 07009
(973) 256-0694
Fax - (973) 785-4943
Email - info@halwheelers.com

HAL WHEELER'S RATES & INFORMATION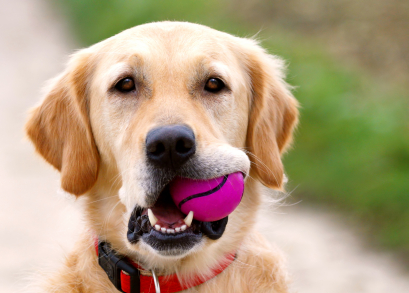 Closed Sunday & All Major Holidays, but open Sunday 's from May 24th - Sept 3rd from 11am - 1pm. Reservations Required

Check-In: 8am - 5pm Monday, Tuesday
Thursday & Friday, 8am - 3pm Wednesday & Saturday.

Check-Out: Check-out is 12pm, but is waived for pets that are being groomed, who can instead be picked up later at no additional charge.
* BOARDING RATES:
Dog Daily Rates
Standard Rates

SMALL
$29.95
MEDIUM
$31.95
LARGE
$33.95
X-LARGE
$35.95
GIANT
$44.95
Yorkies
Wheatons
Dalmations
Malamutes
St Bernards
Toy Poodles
Std Schnauzers
Huskies
Bouviers
Great Danes
Bichons
Springers
St Poodles
Shepherds
Newfs

Petite Suites (Toys Only) more info...

$49.95

Cat Daily Rates

$24.95

* Please Note: Hal Wheeler's is not equipped to handle or board some breeds of dogs. We also reserve the right to refuse service for temperament or health reasons. Please call to discuss your dog with us if you feel there may be any problems with your pet fitting into our facility environment.

2013 Peak Days & Holiday Schedule
Additional Charge of $4.95 per day during all peak & holiday dates

Peak Time Period May 25th thru September 3rd, 2013
2013 Spring Break/Easter Weekend March 25th - April 8th, 2013
Thanksgiving Weekend November 25th thru December 2nd, 2013
Christmas Week December 20th - January 2, 2014

Hotel Policies:

Reservations are required.

Minimum age for boarding is 6 months for both dogs & cats.

Vaccinations must be current at the time of check-in.

Vaccinations given at least 7 days prior to arrival.

Check-out time is 12pm.

Check out time waived for pets being groomed.

We are not responsible for beds, bones, toys, etc.

We will provide our bedding at no additional charge.

Hal Wheeler's reserves the right to refuse services based upon a pet's temperament or health.

Day Care Programs

Daycare is offered at our 10,000 sq ft boarding facility and our 4,000 sq ft outdoor arena. Your dog will be treated to a day of fun-filled activities, such as group or individual playtime. Jumps and obstacles are available for especially active guests, in addition to comfortable, climate-controlled areas with flat-screen TVs and plush bedding for those who like to relax. Our facility is under constant video surveillance for the safety and assurance of our guests. Our well-trained staff will make sure all your pet's needs are met through evaluation of temperament, size, and personality. All play sessions are closely monitored.

Same day check-In / check-out for dogs & cats

Additional Charges:

Medications: Additional charge for administering medications $1.95 per administration.

Food From Home: $1.95 per day for bringing your own pet diets.

Special Activities:

Outdoor Exercise: Individual exercise off-leash. Outdoor exercise areas are securely fenced in, covered, supervised by staff, and monitored by closed circuit TV: 20 minutes, $8 per session or 1 hour, $12 per session.

Pampered Pet Care: One-on-one walk or play time on leash - indoors or outdoors with one of our staff. 15 minute session $9.95

Deluxe Program: Combination of one hour of individual outdoor exercise outdoor exercise - off leash & one 15 minute Pamper Pet Session. $15 per day over Hotel Rate (Savings of $6.95) note - pet must be registered on Deluxe Program for entire stay.

Kitty Playtime: 15 minute individual playtime with a member of our staff - $9.95 per session

Group Play Sessions: Play groups are monitored by breed size and temperaments. 1 hour session $15